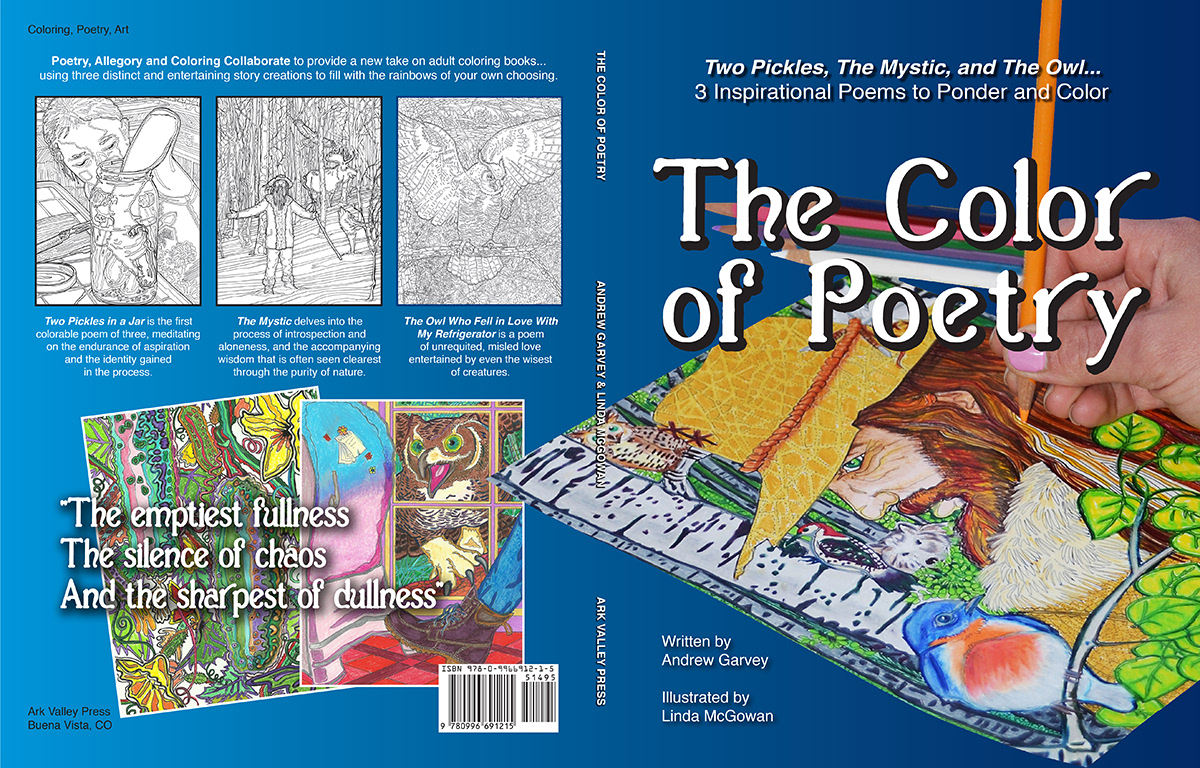 •

Two Pickles in a Jar

is the first colorable poem of three, meditating on the endurance of aspiration and the identity gained in the process.
•

The Mystic

delves into the process of introspection and aloneness, and the accompanying wisdom that is often seen clearest through the purity of nature.
•

The Owl Who Fell in Love With My Refrigerator

is a poem of unrequited, misled love entertained by even the wisest of creatures.
To order just click the book cover above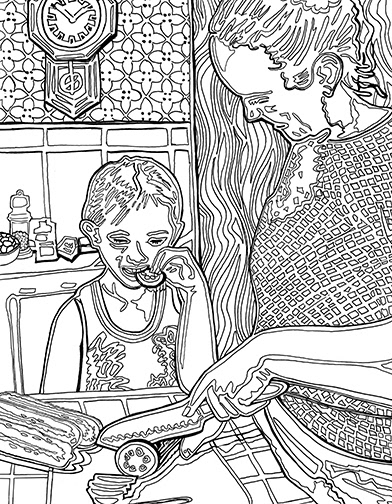 "Two Pickles in a Jar" page 8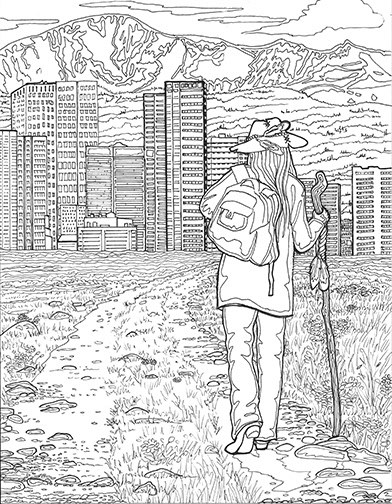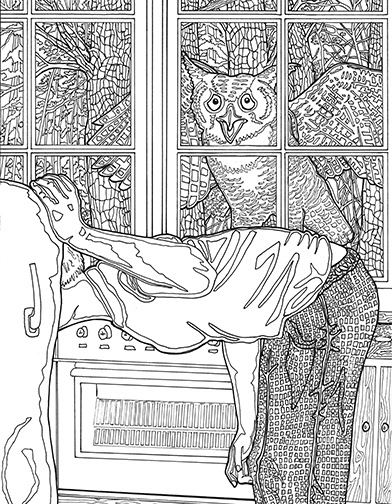 "The Owl Who Fell in Love with My Refrigerator" page 9